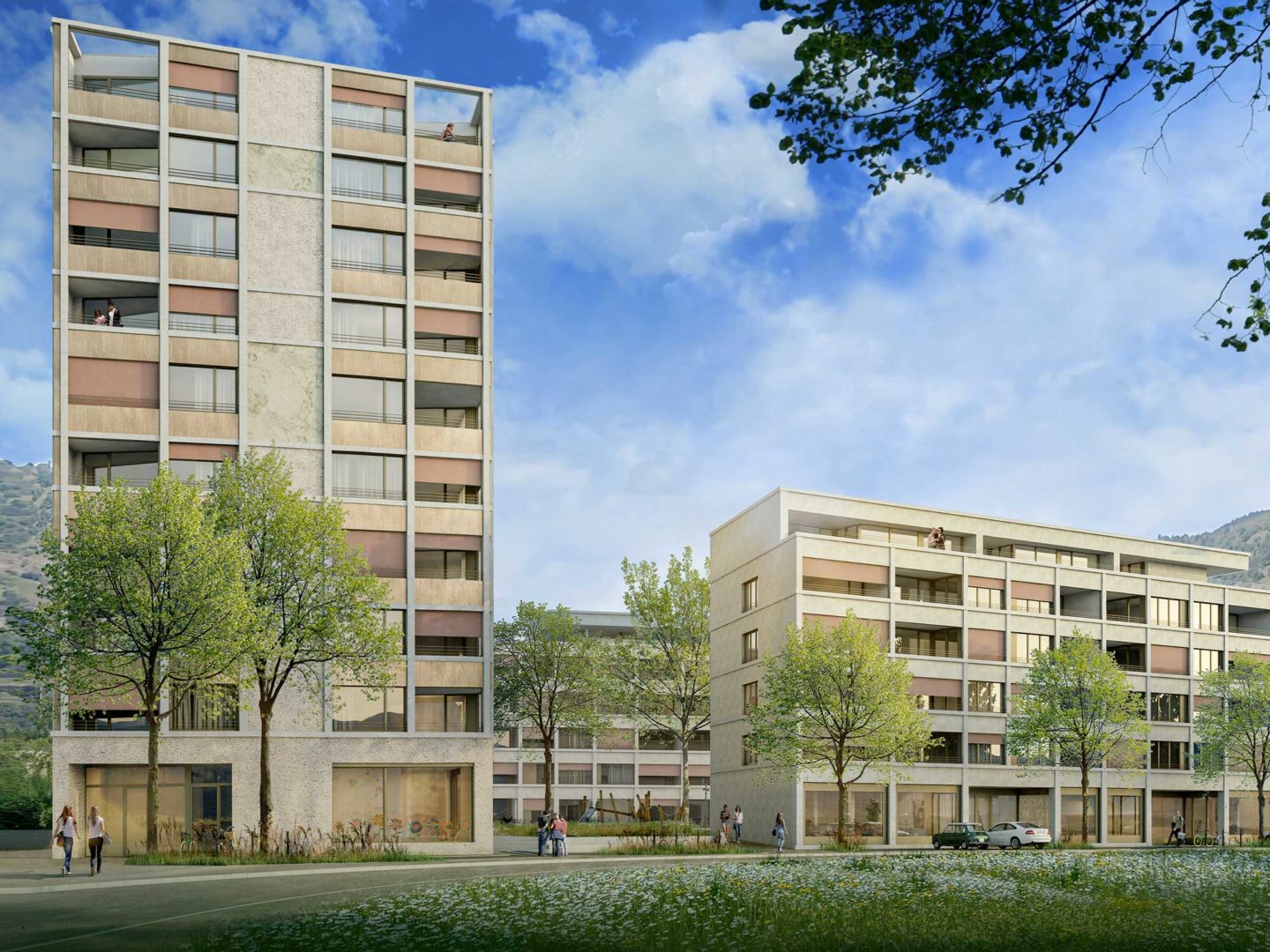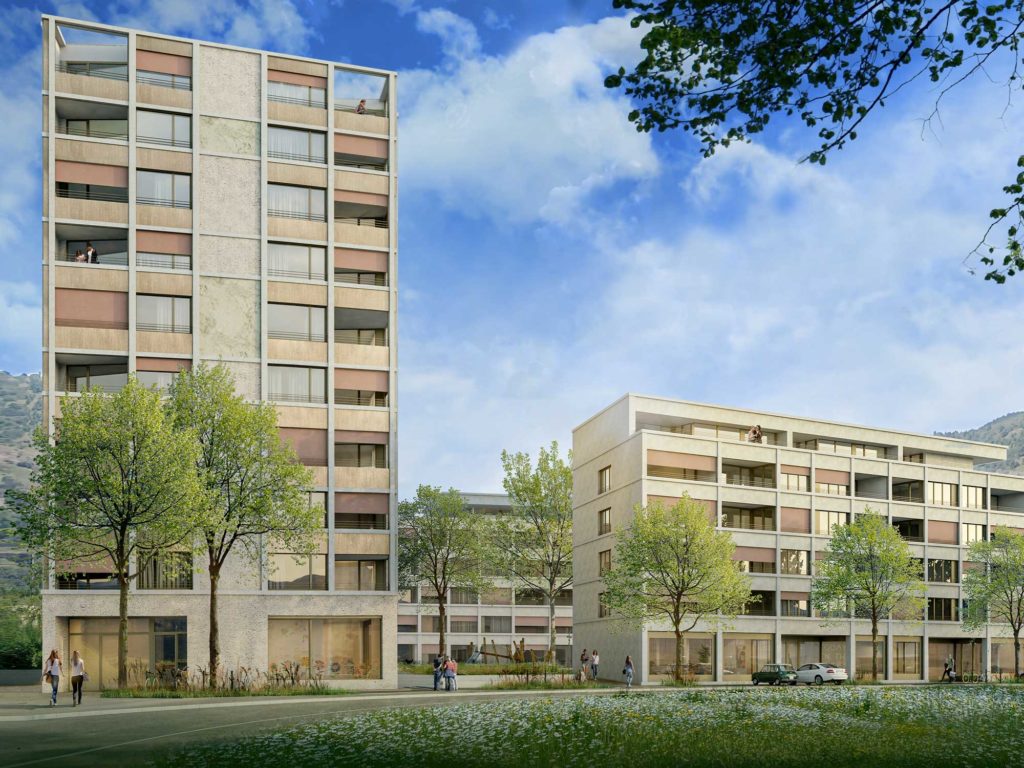 Litterna
Welcome to Visp
138 apartments and 2 commercial spaces for rent. Enjoy the city of Visp and its serene natural settings.
A VIBRANT NEIGHBORHOOD
IN A DYNAMIC CITY
WELCOME TO LITTERNA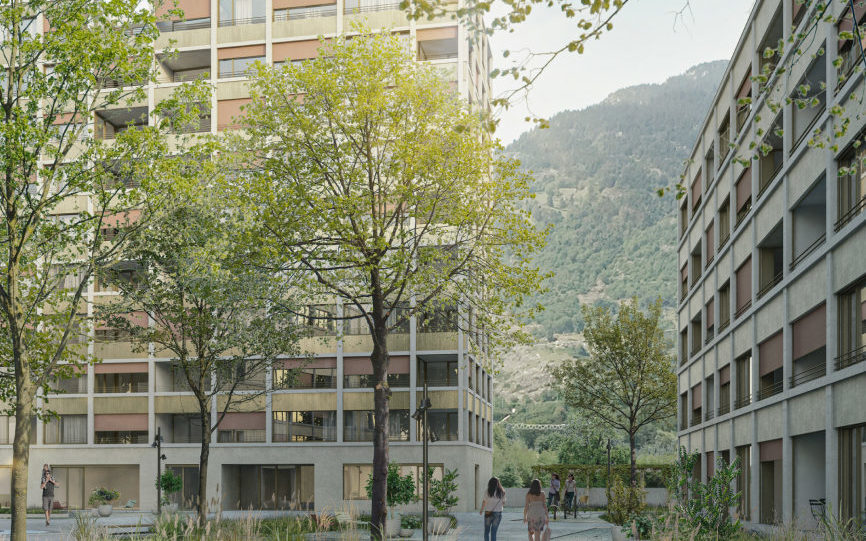 138 Units
Available For Rent
The Litterna residence consists of four modern, purpose-built buildings that redefine the historic district of Visp. The apartments and commercial spaces are in natural harmony, with amenities like a kindergarten and outdoor spaces, making this neighborhood a vibrant community. The residence is designed to accommodate a diverse range of residents, including students, young professionals, families, seasonal workers, and retirees. Everyone can enjoy the intimate setting and invigorating mountain air.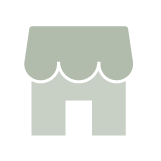 2 commercial spaces
for rent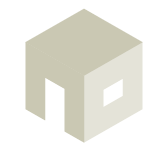 Apartments
from 1.5 to 5.5 rooms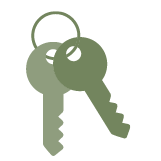 Delivery:
December 2023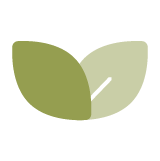 Close to nature
and in a wooded area
A MULTIGENERATIONAL ENVIRONMENT ESSENTIAL TO
NEIGHBORHOOD LIFE!
Living Spaces
for All
The Litterna residence offers a wide variety of apartments in a complex that includes shops, housing, and outdoor spaces, creating a multigenerational setting that encourages meetings and exchanges in a beautifully landscaped and welcoming environment. With on-site amenities and immediate access to public transport, including the SBB train station and bus, the Litterna residence is perfectly positioned as an ideal place to live.
138 apartments with multiple layout options

1.5 to 5.5 rooms
Area between 43 and 140 m²

Loggias and terraces between 6 and 110 m²

121 parking spaces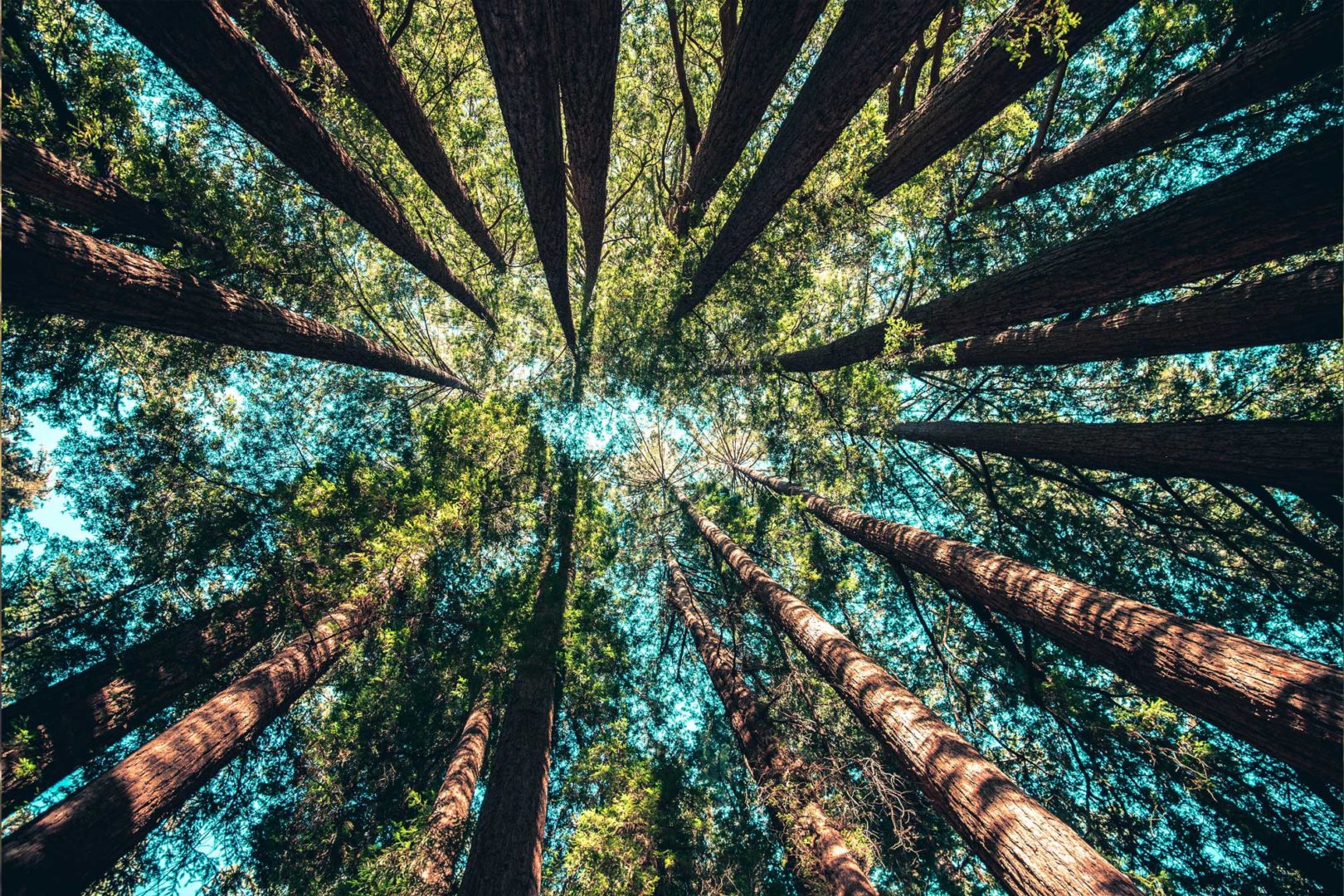 A GEOGRAPHICAL CROSSROAD, OFFERING A THOUSAND OUTDOOR ACTIVITIES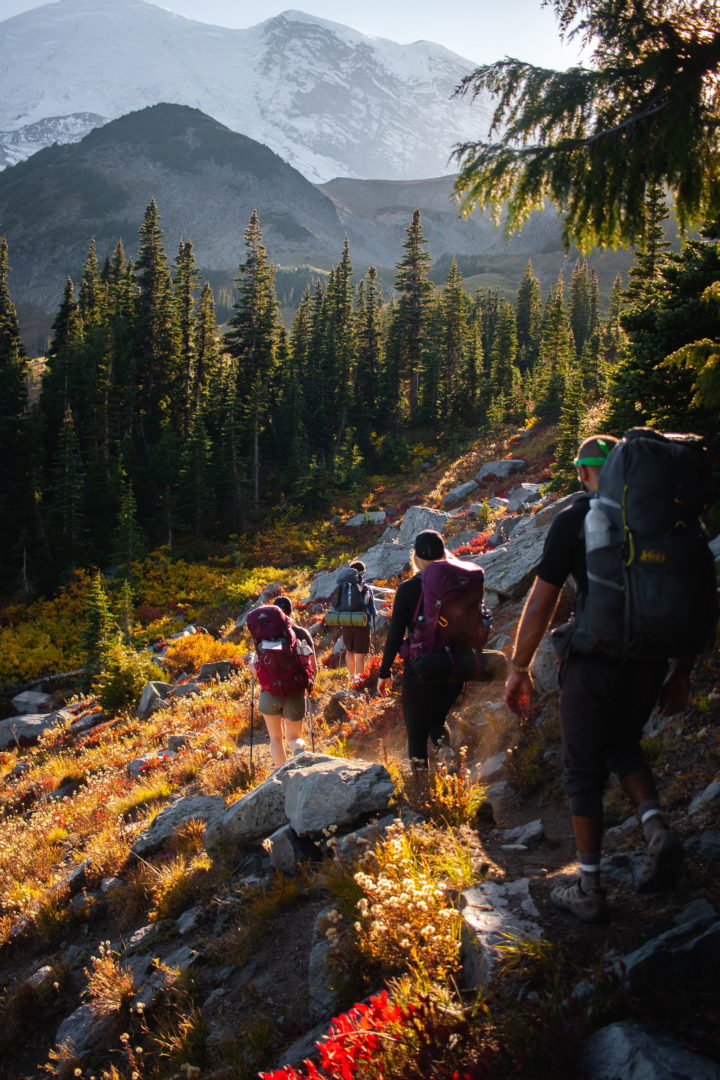 Visp, In The Heart Of Nature
The area of Visp is exceptional. The town offers superior comfort and a unique quality of life. Visp is a place of well-being, famous for relaxation, calm and outdoor activities. As the center for field hockey, the province's world-renowned ski resorts, just a few kilometers away to the thermal spring of Loèche-les-Bains, which are cradled by the Vispa river, it is a place for all lovers of nature, adventure and peace.